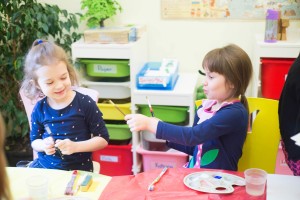 Alternative International School Uschool is looking for a teacher/homeroom teacher of the international program for 1-5 grades.
Uschool is a young school, which was founded in 2015. It is based and comes from the first English-speaking Montessori preschool – IMN.
Our goals are:
 to aid the developing of the unique potential of every student. Our motto is: "Embrace uniqueness!"
to provide knowledge and skills which will be necessary for the future.
to leave space and time for children to be children.
Today our school consists of 2 groups, 10 children aged 5,5-10 years old in each. They cover the national curriculum in Ukrainian, international Common Core in English and have a lot of other classes (Art classes, physics, languages, coding, and sports).
A healthy and friendly atmosphere – is our top priority. Our classes are exciting, assignments are tailored towards each child's inpidual needs. Children are free to express themselves via clothing, hairstyles, etc, participate in group classes or have private tutoring sessions. During classes, children can sit as they find comfortable, move and talk (keeping in mind they do not disrupt the work of other children).
We are growing and are happy to invite new people, who share our outlook on education, to join our team
We are waiting for you, if you:
are fluent in English;
are ready to adopt a caring and non-judgmental  approach to communicating with children;
are friendly, open to new things and are willing to grow and develop in the area of education.
Previous teacher experience would be and asset, but is not an absolute must. A good bonus would be specializing in one or several subjects, with which you could enhance our curriculum (robotics, botany, languages).
Duties include, but are not limited to:
teaching the Common Core curriculum (Math, Language Art, Science)
communicating with children only in English,
being proactive in forming healthy attachments and overseeing healthy social interactions in the group;
organizing the operational process of the group;
taking part and helping put together school events.
Working hours are from 8.30 A.M. to 5 P.M. There is a certain flexibility in the working hours.
Send your CV's to  info@uschool.com.ua marked "Teacher of Common Core" or call +38 066 7289798.